Pest management with environmentality for residential & commercial.
1979 Founded
57 Locations
49 Owners
About Pestmaster

Pestmaster is a leader in eco-conscious, family-friendly pest management services. Our revolutionary approach to pest control and proven franchise model offer aspiring entrepreneurs like you the opportunity to grow a stable business of your very own.
An Established Franchise Brand

Pestmaster is a national franchise with brand recognition in regions across the country and plenty of room to grow. Our expert services and established systems have earned us a place in a family of premium home service brands, providing our franchisees with additional value and the resources they need to thrive.

It's Easy to Start Your Franchising Journey
From the first exploratory call to the moment you become a franchise owner, our team is here to support you every step of the way. Your roadmap to success begins with our comprehensive discovery process.
Investment Numbers
$50,000
Minumum Liquid Capital
$100,000
Minimum Net Worth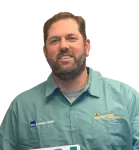 With Pestmaster, you have support. I didn't have any pest control experience and I would have never been able to do this on my own. It would have taken forever. They give you a path on what to do and how to get there. There are shortcuts and things you can learn to get you set up quicker.

Ken Large
Pestmaster Franchisee
Franchise Opportunities
Financial rewards and personal freedom with a Pestmaster Franchise

The Next Steps
Fill out this form to get started. We'll also send along some useful links and additional information. By the way, we do not share your information with any outside parties. Your privacy is important to us.