Professional home and commercial
cleaning services.

1991 Founded
254 Locations
161 Owners
About MaidPro

Launched nearly 30 years ago by two friends right out of college, MaidPro has been revolutionizing the home cleaning segment from day one. We've implemented industry-leading technology innovations, helped franchisees scale businesses at incredible rates and expanded our own reach with multiple brand acquisitions. Through it all, we've maintained the family-focus our founders still value.
A Franchise Beaming with Benefits

MaidPro stands out from other home service brands thanks to our fun, family-focused culture, our exceptional technology and our willingness to let our franchisees just be themselves.
We help our franchisees take full advantage of these amazing benefits by connecting them with experienced business coaches right out of the gate, equipping their business with proprietary software designed specifically for MaidPro franchisees, and putting them in touch with our unbeatable network of franchising experts.

It's Easy to Start Your Franchising Journey
From the first exploratory call to the moment you become a franchise owner, our team is here to support you every step of the way. Your roadmap to success begins with our comprehensive discovery process.
Investment Numbers
$45,000
Franchise Fee (U.S.)
$55,000 CAD
Franchise Fee (Canada)
$105,560 - $130,800
Estimated Initial Investment (U.S.)
$112,540 - $127,800 CAD
Estimated Initial Investment (Canada)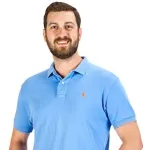 Instead of trying to figure everything out for yourself, you're getting a lot of ideas from other people. Within a community like MaidPro, there's a lot of shared knowledge and with that shared knowledge comes better opportunity.

Jesse Zook
MaidPro Franchisee for 10+ Years
Franchise Opportunities
Financial rewards and personal freedom with a MaidPro Franchise

The Next Steps
Fill out this form to get started. We'll also send along some useful links and additional information. By the way, we do not share your information with any outside parties. Your privacy is important to us.