Quality Outdoor Pest Solutions
2017 Founded
8 Locations
6 Owners
About Patio Patrol

Patio Patrol offers superior mosquito, flea, and tick control services to our customers. We utilize industry-leading processes to help you excel in the field in accordance with Integrated Pest Management protocols—the recognized, eco-friendly standard for long-term pest control. You'll attack pests at their source, with natural pesticide options, to provide superior service your customers will rave about.

Patio Patrol Features Outstanding Benefits

When you become a part of the Patio Patrol franchise family, you can enjoy fantastic benefits you can't get anywhere else. From our smarter approach to mosquito, flea, and tick control, to our backing by franchising experts, Patio Patrol stands out as a pest control franchise that can get you noticed.

Franchisees provide a valuable service to their community, preventing mosquitoes and ticks from dominating your customers' yards. Our customers receive the high-quality services they need to enjoy their outdoor spaces with less worry; and franchisees get all the advantages of business ownership in an essential, high-demand industry.

It's Easy to Start Your Franchising Journey
From the first exploratory call to the moment you become a franchise owner, our team is here to support you every step of the way. Your roadmap to success begins with our comprehensive discovery process.
Investment Numbers
$35,000
Minimum Liquid Capital
$74,545 - $169,545
Total Minimum Investment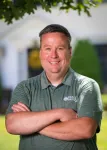 I had an existing mosquito and tick control company and we converted. I was drawn to what they could offer as far as systems and back-of-house operations that I could never have done on my own. It's a family atmosphere. Everybody is happy and has nothing but positive things to say.
Steve Novick
Patio Patrol Franchisee
Franchise Opportunities
Financial rewards and personal freedom with a Patio Patrol Franchise

The Next Steps
Fill out this form to get started. We'll also send along some useful links and additional information. By the way, we do not share your information with any outside parties. Your privacy is important to us.